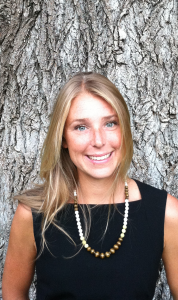 I am an Assistant Professor of International Affairs and the Director of the Political Economy Program at Lewis & Clark College in Portland, Oregon. I am also a Research Associate at the Center for Fair and Alternative Trade (CFAT) at Colorado State University. A brief interview is here.
I hold a PhD in Political Science from Brown University and a MALD (Master of Arts in Law and Diplomacy) focused on political economy and development from The Fletcher School at Tufts University. I identify as an interdisciplinary scholar, borrowing from and contributing to literature on international political economy, international relations, comparative politics, sociology, public policy, anthropology, social entrepreneurship, and economics. My current research focuses on fair trade, workers' rights, income inequality, sustainability certifications, ethical supply chains, coffee, and cannabis.
I have authored or co-authored of numerous publications, including the book The Civic Imagination: Making a Difference in American Political Life (2014), an ethnographic account of activists and activism in America (2014), and The Handbook of Research on Fair Trade (2015), a compilation of 30 chapters intended to define and further the state of research on fair trade, co-edited with Laura T. Raynolds. Some of my recent academic publications include: A World Development article on the politics of standards-setting organization (2017), a Agriculture and Human Values article about ethical consumerism in cannabis (2017), a Sustainable Development article on workers' wages and sustainability standards (2017), and a Social Enterprise Journal article on the governance of Fairtrade International (2016). Please email me if you do not have access to these journals– I am happy to send you my articles.
I am also an activist and often accept invitations to give public lectures, academic research presentations, keynote speeches, workshops, or book talks. On rare occasion, I can be found tree sitting. I also provide consulting services on fair trade, social enterprise development, ethical supply chain management, and voluntary certification programs. My CV includes a list of previous engagements. A few examples are here:
To acquire publications or inquire about speaking engagements or consulting services, contact ElizabethBennett@lclark.edu.