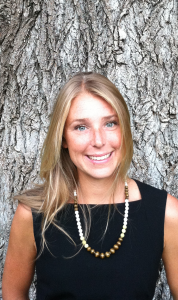 I am delighted to announce that I will be joining the Department of International Affairs at Lewis & Clark College in Portland, Oregon as an Assistant Professor in August 2014. See a brief interview here.
In May I completed my PhD in Political Science at Brown University. My sub-fields are international relations and comparative politics, though I identify as an interdisciplinary scholar, borrowing heavily from sociology, public policy, anthropology, and economics. My research focuses on inequality, international development, global governance, organizational culture, and fair trade.
I am a Research Associate at the Center for Fair and Alternative Trade (CFAT) at Colorado State University. CFAT is the only academic research center in the Americas (and one of the only in the world) to focus explicitly on ethical sourcing from a social science perspective. I was in residence at CFAT in Fort Collins, Colorado for the 2012-2013 and 2013-2014 academic years. My work included strategic outreach and editing The Handbook of Research on Fair Trade (2015), which brings together 43 of the world's leading fair trade scholars to describe and evaluate the current thinking on topics of fair trade research, and offer arguments about the state of the field and directions for future inquiry.
On this website, you can find my complete CV, information about my book, The Civic Imagination, on activism in America, my forthcoming Handbook of Research on Fair Trade, pdf files of my publications, a description of my dissertation on the role of producers in fair trade labeling governance, and an abbreviated teaching portfolio.
Please feel free to contact me by email at ElizabethBennett@lclark.edu.