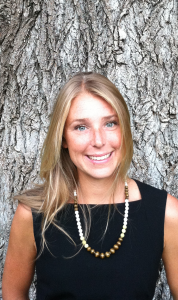 I am an Assistant Professor of International Affairs at Lewis & Clark College in Portland, Oregon and a Research Associate at the Center for Fair and Alternative Trade (CFAT) at Colorado State University. See a brief interview here.
I hold a PhD in Political Science from Brown University and a MALD in political economy and development from The Fletcher School at Tufts University. I identify as an interdisciplinary scholar, borrowing heavily from sociology, public policy, anthropology, and economics. My research focuses on inequality, international development, global governance, organizational culture, and fair trade.
I am the co-author of The Civic Imagination: Making a Difference in American Political Life (2014) a book about activism in America, and the co-editor of The Handbook of Research on Fair Trade (May 2015):
"This handbook is a long-needed, comprehensive examination of fair trade's multifaceted and shifting coordinates by leading scholars from a wide range of disciplines. An invaluable resource for researchers and students alike."
- Daniel Jaffee, Professor of Sociology, Portland State University, USA, Author of Brewing Justice: Fair trade Coffee, Sustainability, and Survival (2007, 2014)
My current research focuses on the politics of governing voluntary social certification systems. Please feel free to contact me by email at ElizabethBennett@lclark.edu.