NEW! World Development article on the politics of standards-setting organizations; Social Enterprise Journal article on Fairtrade International; Working paper and 2pg summary on fair trade/organic recreational marijuana. Email me at ElizabethBennett@lclark.edu to request the articles if you do not have access to these journals.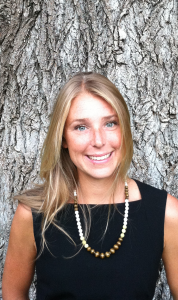 I am an Assistant Professor of International Affairs and (every other year) the Director of the Political Economy Program at Lewis & Clark College in Portland, Oregon. I am also a Research Associate at the Center for Fair and Alternative Trade (CFAT) at Colorado State University. See a brief interview here.
I hold a PhD in Political Science from Brown University and a MALD in political economy and development from The Fletcher School at Tufts University. I identify as an interdisciplinary scholar, borrowing heavily from international relations, comparative politics, sociology, public policy, anthropology, and economics. My research focuses on inequality, the political economy of development, global governance, organizational culture, private standards setting, and fair trade.
I am the co-author of The Civic Imagination: Making a Difference in American Political Life (2014), an ethnographic book about activism in America:
"By taking citizens' civic work seriously, this book provides a valuable and easily accessible contribution for graduate and under- graduate students of sociology, politics, and social and civic culture. Moreover, it is an important read for activists, policymakers, and anyone interested in improving our democracy."
– Shauna Morimoto, review in Contemporary Sociology (2015)

I am also the co-editor (with Laura T. Raynolds) of The Handbook of Research on Fair Trade (2015), a compilation of 30 chapters intended to define and further the state of research on fair trade:
"This handbook is a long-needed, comprehensive examination of fair trade's multifaceted and shifting coordinates by leading scholars from a wide range of disciplines. An invaluable resource for researchers and students alike."
– Daniel Jaffee, Professor of Sociology, Portland State University (USA), Author of Brewing Justice: Fair trade Coffee, Sustainability, and Survival (2007, 2014)
My current research focuses on the politics of governing voluntary social certification systems (such as Fairtrade International, Forest Stewardship Council, and Equitable Origin) and the creation of environmentally and socially responsible cannabis supply chains in Oregon. I can be reached by email at ElizabethBennett@lclark.edu.